Mage Knight: Apocalypse
• Released: September 26, 2006
• Platform: PC – Windows 2000 / XP
• Developed By: InterServ International
Set in the richly detailed Mage Knight universe, players taken on the role of one of five guardians, warriors sworn by oath to seek out the heart of evil plaguing the land and stop it no matter what the cost.  Guided by the magical and mysterious race known as the Solonavi, the guardians embark on an epic journey to rescue their world from the hands of an army of pure evil determined to bring about the Apocalypse.
As the forces of Chaos rise, a creature of unimaginable strength and destructive power is born to lead the enemy: the Apocalypse Dragon, a seemingly unstoppable five headed monstrosity.  In order to face this threat players cannot go it alone, they must rally support from all of the factions of the land and recruit brave heroes to fight for their cause. The future rests on the shoulders of these noble adventures, and the battle to end all battles is about to begin.
Box cover and back art, disc variants, and guide book for different locations around the world.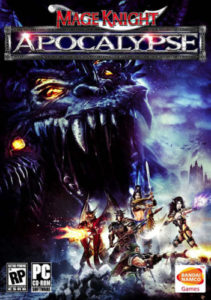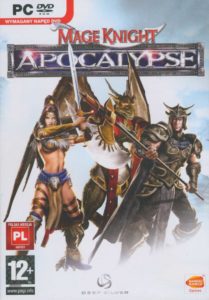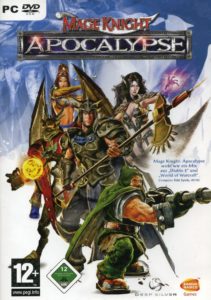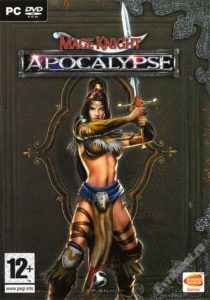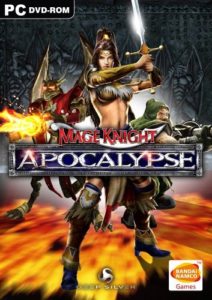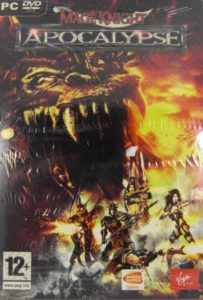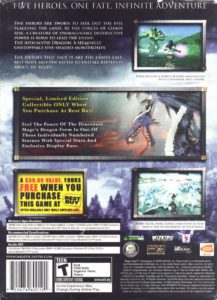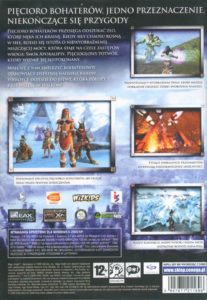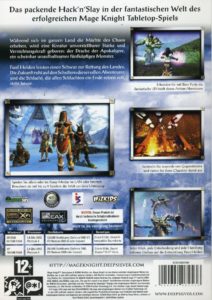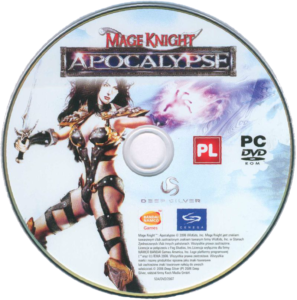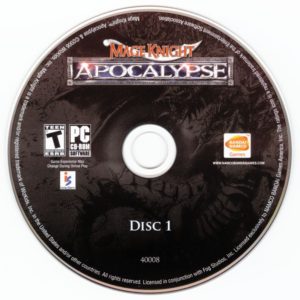 ---
Mage Knight: Destiny's Soldier
• Released: September 26, 2006
• Platform: Nintendo DS
A turn based strategy game based on the collectible miniature game. The year is 435 Tz, and every faction in the Land is at war, and if it continues there won't be much Land left to fight over. The strain on the world's magical energy is literally tearing the Land apart. The Land's fate lies in your hands. You must fight hard and earn the respect of all the races of the Land, and together you must fight to keep the Land alive. Travel the Land earning respect points by battling small armies that you'll find along your journey, and eventually work your way up to all out war. The more respect points you gain, the more inclined warriors will be to join your army.
Case cover and cartridge art.