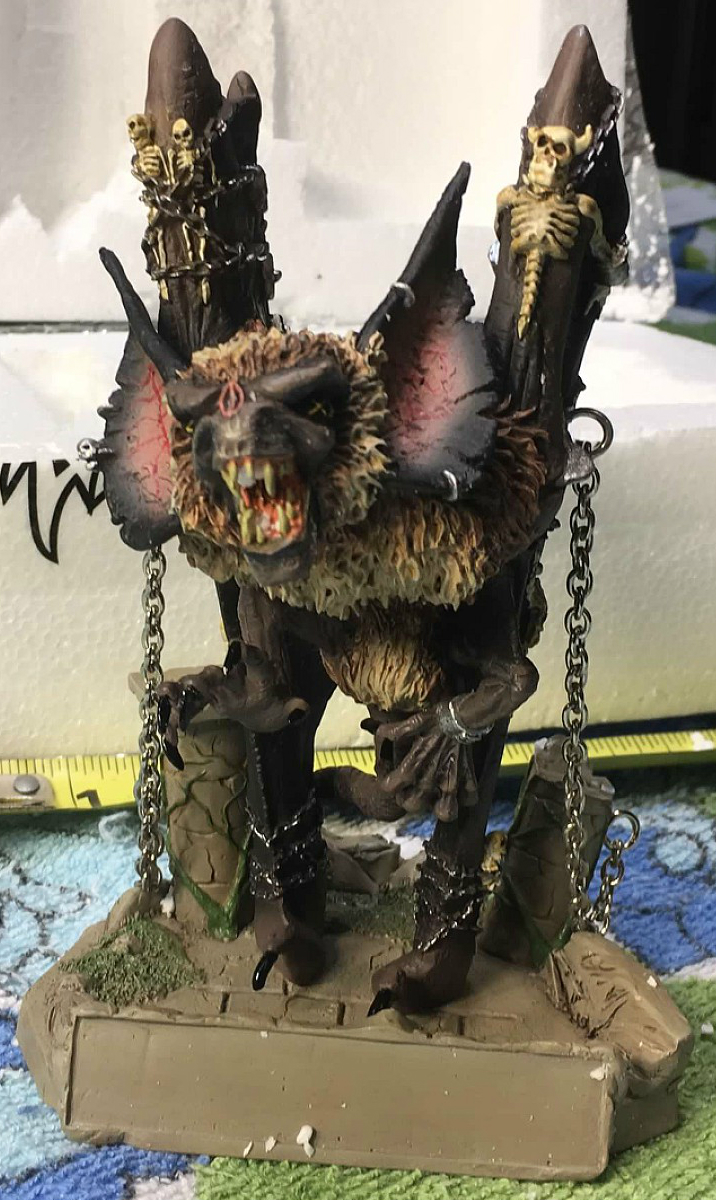 Necropolis Bat Statue
This trophy was given away to 2 winners of the Dungeons World Championship events over a period of several years. the pieces were hand-painted by a miniature painter at that time commissioned by Wizkids. The winner had their name engraved on a metal plate on the lower front of the trophy.
---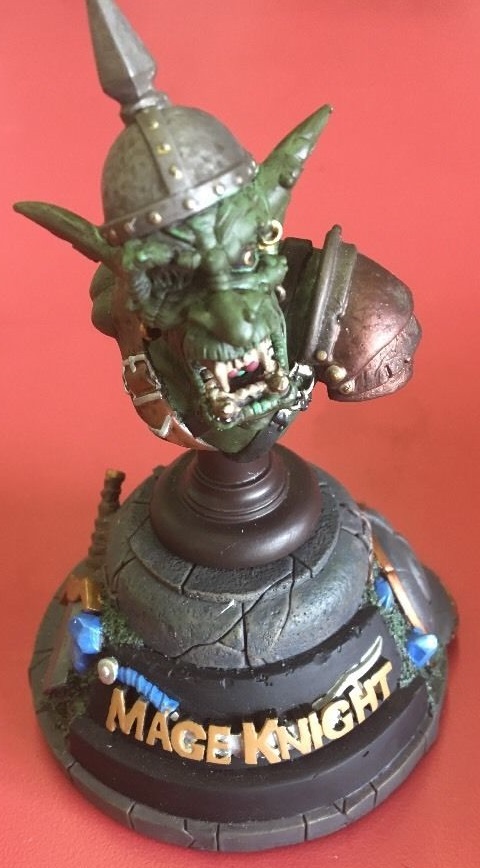 Goblin Advantage Trophy
This Mage Knight 2.0 trophy was part of a prize kit sent to stores.
• Item Number: PP472
---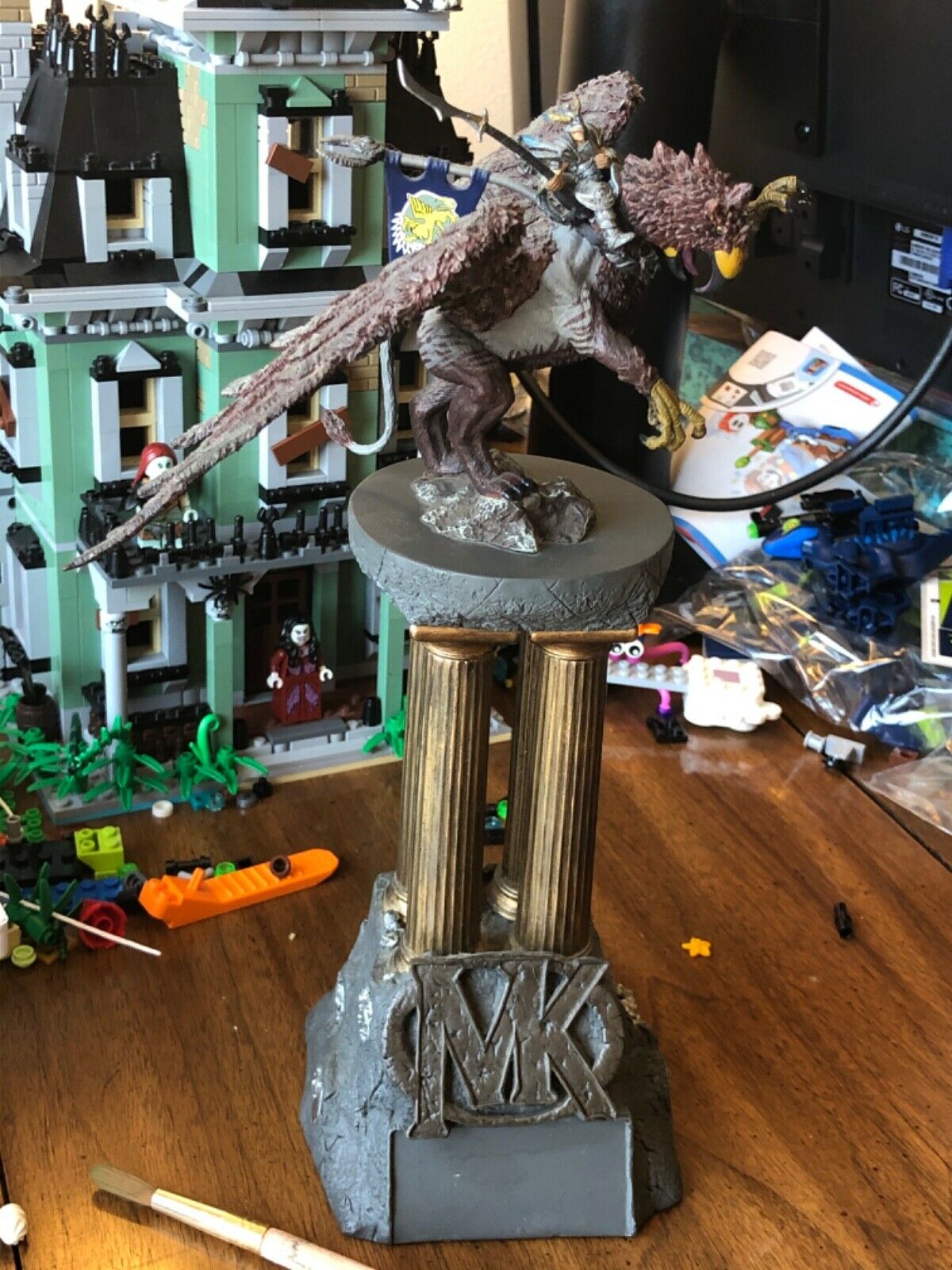 World Champion Trophy
This is the 2004 Mage Knight World Champion Trophy. Only 5 were made.
• Item Number: PP347