Rebellion
Released: November 2000
The original Mage Knight.
---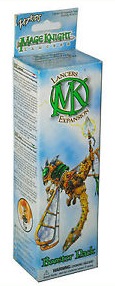 Lancers
Released: May 2001
This first expansion introduced cavalry figures, with double the base size of regular figures and unique rules regarding their use. The expansion also introduced the first figures using the 'charge' and 'bound' special abilities which allowed figures to move and attack in the same action.
---
Whirlwind
Released: October 2001
The 2nd Mage Knight expansion introduced the Shyft, a faction that allows the Mage Spawn (monster) faction to use formations and new figures with special abilities such as 'venom' and 'ram', which allows the infliction of automatic damage if one moved into contact with an opposing figure.
---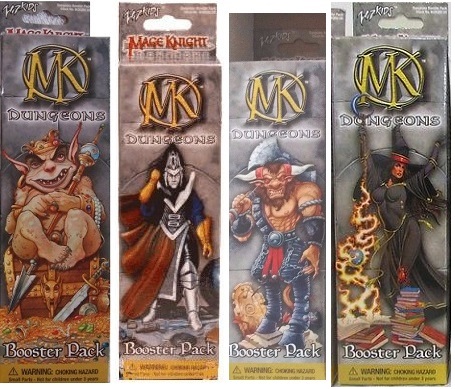 Dungeons
Released: 2002
Mage Knight Dungeons is a complete, stand alone game as opposed to being a mere expansion to the Mage Knight system. Players take on the role of heroes fighting monsters in a dungeon and collecting treasure. Dungeons starter sets included a map, as well as two heroes, six mage spawn (monsters), and two chests, while boosters contained half as many of each. Dungeon kits with new maps and terrain were also available as part of the release. Though many of the Dungeons rules differ from Mage Knight rules, all Mage Knight Dungeons figures are fully compatible with regular Mage Knight.
---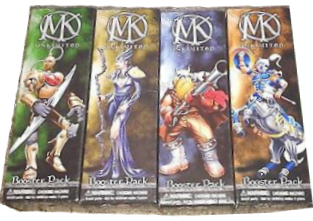 Unlimited
Released: 2002
The Unlimited expansion was actually the re-release of a base (introductory) set. Unlimited took 160 figures from Rebellion and Lancers, some of which featured new sculpts.
---

Unlimited: Painter's Edition
Released: July 2002
Customize your Mage Knight army with Mage Knight Painter's Edition. This special release includes everything from the Unlimited set, but is supplied as plastic figures that are unpainted and unmounted.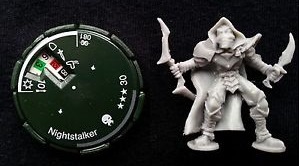 ---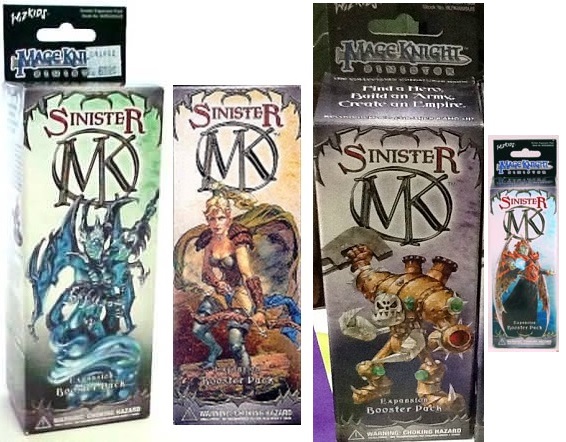 Sinister
Released: 2002
Sinister featured a new faction, the Solonavi, that featured powerful, high point cost figures with unique clear plastic sculpts. The expansion also featured 'dual faction' figures, figures that count as being members of two different factions. This set also featured the four ultra-rare Riders of the Apocalypse as chase figures, randomly inserted in boosters.
---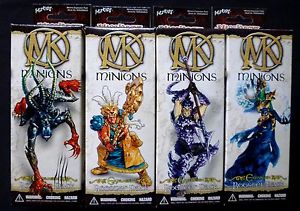 Minions
Released: September 2002
Minions featured more Solonavi and Draconum figures, including the first non-unique Solonavi figures and the first dual faction Draconum unique figures. In addition, the Tough versions of the first 10 figures in the set were made in limited edition glow-in-the-dark plastic variants, randomly inserted in boosters.
---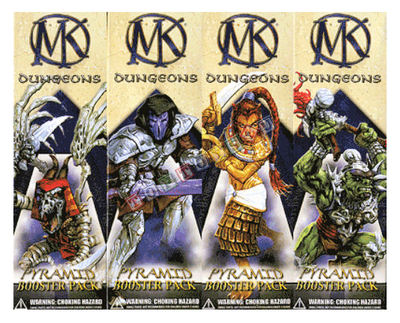 Pyramid
Released: January 2003
Pyramid was not a true expansion but a new starter set for the Mage Knight Dungeons game. Like Dungeons, all figures are compatible with regular Mage Knight play.
---